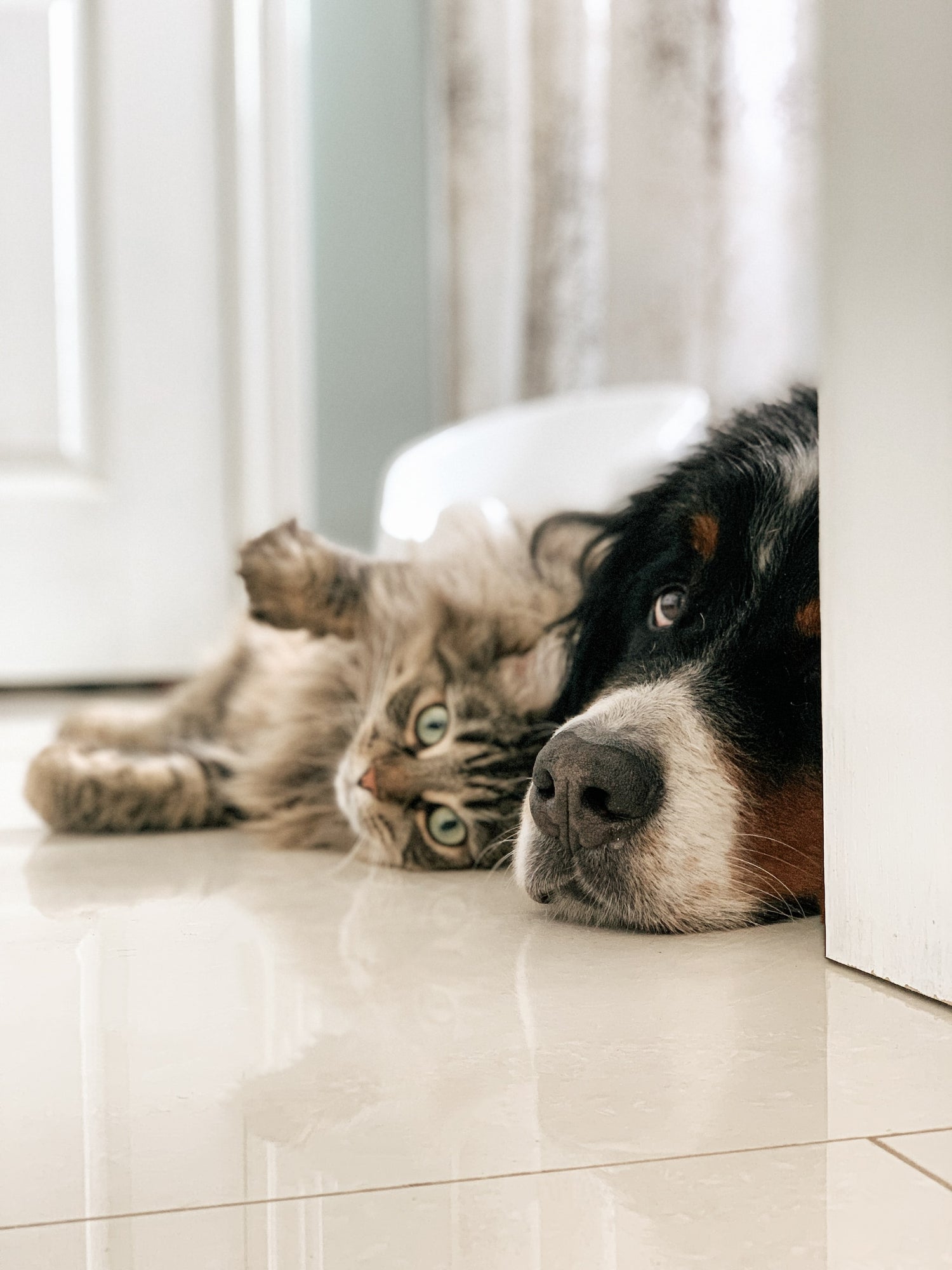 PURE goodness for pets!
We source the best ingredients from our natural environment to create PURE products for your pets.
The benefits of feeding your pet a PURE, natural, meaty diet are endless. You can expect to see whiter teeth, a shinier coat, stronger bones and joints, and increased energy and vitality.
When you want the best for your pet... make it PURE.
Take a look
Happy Customer - Bodhi

I came across Pure Petfoods NZ quite by accident but I'm very glad that I did.  My dog Bodhi has severe allergies and is limited to many things that he can eat but raw salmon is no problem, and he loves it. The salmon comes frozen and delivered to my door, it is a godsend.  Not only are his allergies much, much better but his fur and his general demeanour has also improved.  Bodhi can highly recommend this product 😊

Happy Customer - Rimu

Rimu is a large breed dog who needs extra support for her growing bones - she has Pure Petfoods NZ Freeze Dried Salmon Roe added to her diet daily to help keep her in top condition. You can see that Rimu really benefits from the Omega 3s in the salmon roe by the shine in her coat!

Happy Customer - Axel

Axel is a big fan of Pure Petfoods NZ boneless goat & boneless venison bites. Being a big dog he is well supported by the abundant vitamins and minerals that are naturally present in our products.